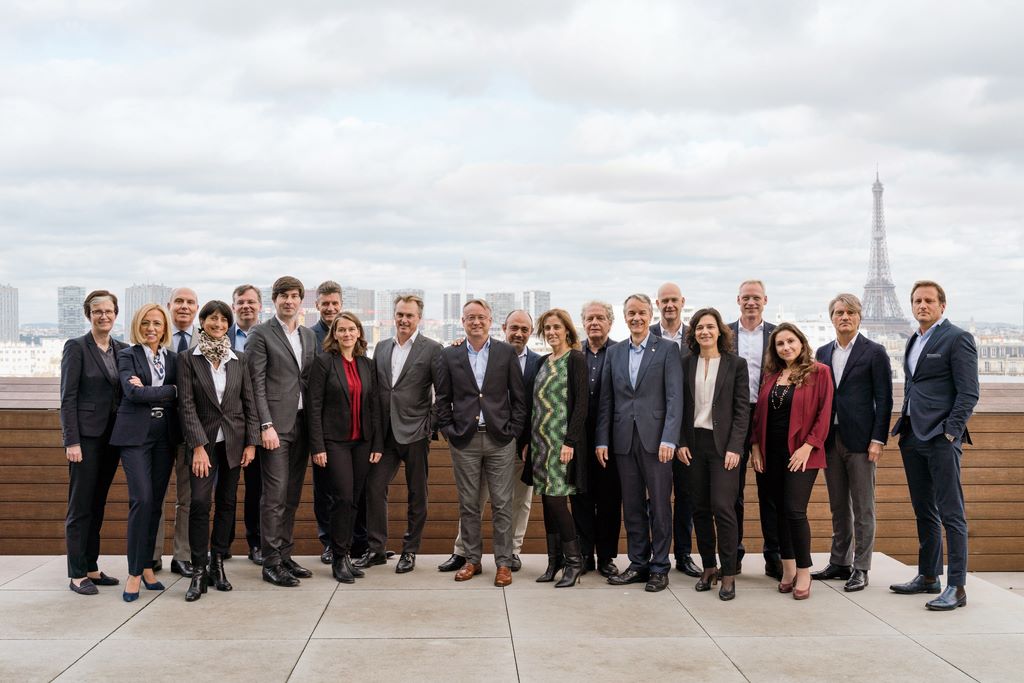 2019 ANOTHER YEAR WITH REVENUE GROWTH FOR EMECA MEMBERS - NEC BIRMINGHAM BACK AS EMECA MEMBER - ELZBIETA ROESKE AND HERBERT MARNER EMECA BOARD MEMBERS 2020

Continued growth including again record results for many EMECA members was reported during its General Assembly held at VIPARIS, Porte de Versailles. A good level of investments into infrastructure and digitalisation persists. Besides, all members continue broaden their offer and to increase their sales in services. On the downside, external threats like the persisting trade conflicts, Brexit and general economic slowdown start having an impact on the market. In addition, the failure and crisis of several large internationally leading exhibitions demonstrate that fundamental changes happen quickly and everywhere. These developments require the highest level of attention, careful planning and flexible reactions. New event formats and new business models are being tested and stronger partnerships between all actors in the value chain can lead to successfully renewed or entirely new formats.
The EMECA members approved the NEC Birmingham to join EMECA again from January 2020. The NEC was one of the founder Members of EMECA in 1992 but had paused its membership for 10 years. "We welcome the NEC back to EMECA, especially at this moment when business conditions are changing quickly with possible Brexit, new business models and investors stepping into the exhibition world. The Birmingham colleagues will for sure both benefit greatly from and contribute to the discussions within EMECA. It is a strong signal for the strive for excellence and strength of exhibition venues in Europe", says Maurits van der Sluis, EMECA President.
New Members of the EMECA Board as of 2020 will be Herbert Marner, CFO of Koelnmesse, who will be Vice President Treasurer and Elzbieta Roeske, Vice Chariman of the Board at Grupa MTP Poznan, who will look after EU Relations. Claude Membrez, CEO Palexpo Geneva, will continue as Interim Vice President for Strategy after Giorgio Contini's departure from Bolognafiere.
Download the media release here.
Photo
EMECA General Assembly at VIPARIS
About EMECA
The currently 22 EMECA venues host and organise nearly 1.800 trade fairs a year globally, out of which more than 1.500 in Europe on a gross rented space of nearly 38 mio sqm. They welcome roughly 360.000 exhibitors and over 37,7 mio visitors in Europe.
The EMECA Board 2019
Maurits van der Sluis, EMECA President (RAI Amsterdam, The Netherlands)
Claude Membrez, Vice President Treasurer (Palexpo, Geneva, Switzerland)
Anne-Marie Baezner, Vice President Communication (Eurexpo Lyon, France)
David Boon, Vice President EU Relations (Brussels Expo, Belgium)
Ricard Zapatero, Vice President Technical Affairs (Fira Barcelona, Spain)
Roland Bleinroth, Vice President Digital Business (Messe Stuttgart, Germany)
Barbara Weizsäcker, EMECA Secretary General
The EMECA Board 2020
Maurits van der Sluis, EMECA President (RAI Amsterdam, The Netherlands)
Herbert Marner, Vice President Treasurer (Koelnmesse, Germany)
Anne-Marie Baezner, Vice President Communication (Eurexpo Lyon, France)
Elzbieta Roeske, Vice President EU Relations (Grupa MTP Poznan, Poland)
Ricard Zapatero, Vice President Technical Affairs (Fira Barcelona, Spain)
Roland Bleinroth, Vice President Digital Business (Messe Stuttgart, Germany)
Claude Membrez, Interim Vice President Strategy (Palexpo Geneva, Switzerland)
Barbara Weizsäcker, EMECA Secretary General
The EMECA Members 2019
Belgium:
Brussels Expo
Germany:
KoelnMesse, Deutsche Messe (Hanover), Messe Frankfurt, NürnbergMesse,
Messe Stuttgart
France:
EUREXPO – Centre de Conventions et d'Expositions de Lyon, VIPARIS, Paris
Italy:
BolognaFiere, Fiera Milano, Italian Exhibition Group (Rimini, Vicenza), VeronaFiere
The Netherlands:
RAI Amsterdam, Royal Dutch Jaarbeurs Utrecht
Poland:
MTP Grupa, Poznan
Portugal:
Feira Internacional de Lisboa
Russia:
Expocentre Moscow
Switzerland:
MCH Group (Basel, Zurich, Lausanne), Palexpo Geneva
Spain:
Fira de Barcelona, IFEMA – Feria de Madrid, Feria Valencia
Press and media contact
EMECA General Secretary
Ms Barbara Weizsäcker
Rue de l'Amazone 2
B-1050 Brussels
Tel +32 25357250
press@emeca.eu
www.emeca.eu