SARS-CoV-2
The coronavirus outbreak affects the European exhibition industry with all trade shows being cancelled or postponed. Thus, the economic impacts on our industry and all our customers are immense. Our aim is to continue providing platforms for businesses - small and big - and people to meet, trade and innovate in the future.

Find all information - on how the coronavirus is affecting our industry, our positions and preparations for recovery - on this site.
22nd September 2020
EEIA publishes Position Paper on
Creating perspectives for the exhibitions and events industry by
- Harmonising EU travel regulations
- Implementing targeted measures to enable international travel to business events like  exhibitions, trade fairs and congresses
- Incentivising exhibitors, visitors and delegates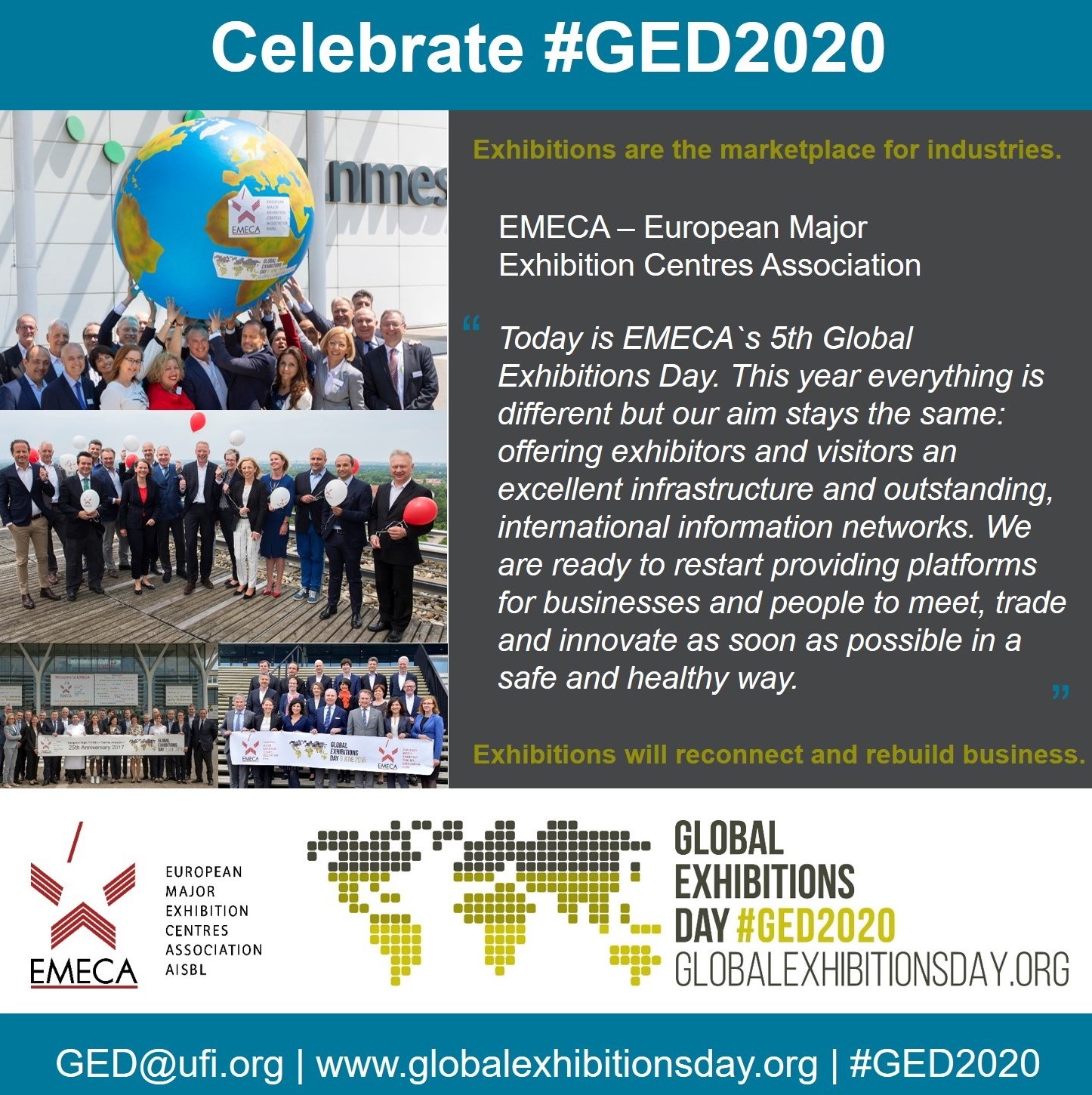 3rd June 2020
Today is Global Exhibitions Day! This year's key message: EXHIBITIONS ARE KEY TO REBUILDING ECONOMIES!
European Exhibition Industry Alliance publishes a new Position Paper:
EEIA Position GED 2020
30th April 2020
COVID-19 impact on the European exhibition industry - overview by European Exhibition Industry Alliance
25th March 2020
European Exhibition Industry Alliance position paper on the impact on the European exhibition industry and economy in general. A letter was sent to President of the European Commission Ursula von der Leyen and President of the European Council Charles Michel.
Impact and support to avoid bankruptcy and prepare for recovery
17th March 2020
European Exhibition Industry Alliance web conference: Impact of the Coronavirus spread on the exhibition industry and vital remedies needed.
Summary of the web conference
9th March 2020
European Exhibition Industry Alliance position paper on impact assessment and calls for remedies for the exhibition Industry in Europe. A letter was sent to European Commission President Ursula von der Leyen
Impact assessment and call for remedies
Find more information on COVID-19 and the European exhibition industry and in general here: